"Meum est propositum in Taberna mori"
(I wish to end my days in a Tavern drinking)
Anonymous
(circa 1159-67)
Armagnac

Eau de Vie of France, royal treatment for the connoisseurs.
Armagnac my favourite sort of brandy!
A grape brandy from the Pays de Gascogne in south-west France
And finally I found a good Armagnac site




Armagnac & South West France!

In the the Middle Ages
Armagnac was the name of a county in Southwest France (Gascogne). Equal to present today's département du Ders.
Other Armangnac sites:
Armagnac, The Definitive Guide to France's Premier Brandy
Charles Neal Selections
"I DRINK TO MAKE
OTHER PEOPLE
INTERESTING"
- GEORGE JEAN
NATHAN
Grappa
Grappa is distilled from ``leftovers'' of wine-making as grape skins, stems, seeds etc. and isknow for its harsh tast.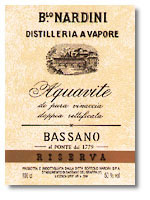 ---
Tequila
---
Whiskey
---
Rum
VODKA
---
---
"Martinis for lunch,
Martinis for dinner,
What, no breakfast?"
- Max Morgan, 1948
A good choose for Martinis
"Music and Martinis
were made for each other"
- Edward Du Lassier
---
Vintage wine location and prices guide
Who is selling which vintage wines and at what price?
Wine-searcher.com has the answers.
---
---
Coffee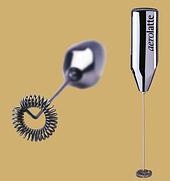 the aerolatte turns hot milk into steaming foam!
the original steam free milk frother!